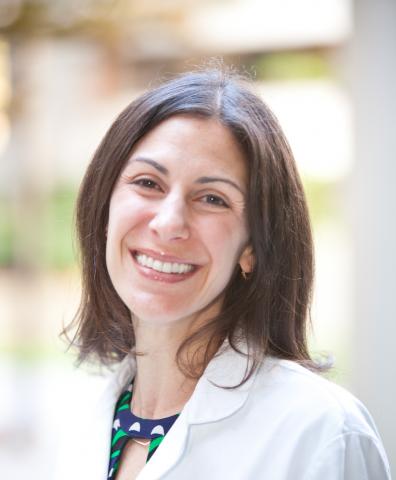 Director for Quality and Patient Safety, Medicine Service and Division of Hospital Medicine
Associate Professor, Department of Medicine, UCSF Medical Center
Michelle Mourad is an Associate Professor at UCSF where she is the Director Quality and Patient Safety for the Medicine Service and the Division of Hospital Medicine. After doing her Internal Medicine Residency at UCSF, she continued on to do a fellowship in Hospital Medicine before joining the faculty. She attends on the teaching wards and the Hospitalist Procedure Service focusing her teaching on applying evidence-based medicine to clinical reasoning. She is the recipient of the Medicine Housestaff Teaching Award for excellence in teaching and mentoring and the Medical Student Excellence in Teaching Award.
As Director of Quality for the Division, Michelle oversees quality and process improvement projects involving transitions of care, hospital acquired infections, sepsis, patient satisfaction and resource utilization. She co-directs project BOOST at UCSF and advises on campus-wide efforts in transitions in care. Michelle is also co-Chair of the Medical Records Committee and Medical Director of Clinical Documentation Integrity, working to improve the quality and accuracy of documentation and coding.
Michelle believes that compassionate and effective communication is one of the most important tools that clinicians have in the treatment of patient illness and is thrilled to be helping improve communication at UCSF.